Sixthman Services
With a 20 year history of creating moments that make life rock, Sixthman will elevate your event experience beyond your imagination.
Sixthman Services breaks down every aspect of creating a successful event, regardless of size, and offers the ability to leverage Sixthman's team, experience and resources to bands, brands, conventions, festival owners and beyond in a fully customizable suite.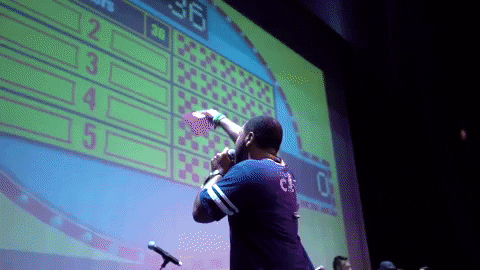 Pre-Event
Using our state of the art web design and development team and our proprietary booking platform, Sixthman is able to design dynamic event websites, apps, and consumer facing booking pages as well as manage payments, track inventory and consult on pricing trends for events of all sizes.
Your guests will have the full support of our Guest Services team via phone, email and live chat throughout the full sales cycle of your event. Our team of highly skilled and dedicated Guest Services "Ninjas" will manage all reservations made online and by phone. They will administer changes and cancellations, collect payments, issue confirmations to guests. Our team will also submit a final manifest to the cruise line, resort or venue and track changes as needed.
Our team can negotiate travel protection offering for an event and market, sell, and administer said travel protection premiums. We will act as a liaison between guests and the travel protection vendor.
Having over 20 years in the festival business contracting over 450 artists a year, we offer robust experience in contract negotiation and talent booking.
Full development of event Key Art which can be used across all touch points of the event (marketing, promotion, content, video, photo, on-site branding etc).
Additional website programming includes sign-ups and pre-sales of optional activities, special packages, excursions, autograph and photo sessions and more.
Our marketing team offers in depth analysis of fanbases to craft the highest impact campaigns to reach the right fan, with the right message, on the right platform at the right time. Planning, Placement, PR, Reporting and Creative all from one team.
Using private video chatrooms we can tailor virtual events to fit your needs. From designated hosts to a seamless ticketing system, Sixthman and our partners at Topeka can facilitate virtual events in a range of formats and sizes.
Our experienced team can monitor trends and venue capacity, manage upgrades and waitlists, and suggest and implement revenue management programs if needed.
Our financial team to provide monthly reporting of current revenue, demographic info, artist info, booking trends and more. Our online booking system and guest services ninjas to collect funds from guests and Sixthman to remit monthly or work through a format that meets the needs of your operation.
We create an environment for fans to interact well before and after your event. Via surveys, polls, town halls, focus groups, online community leadership and moderation, and more—we provide forums for fans to share insights to help shape the event to meet their passions and desires.
Our internal systems are primed to support any event, from contracting hotels and booking flights for partners, to building out events using our proprietary scheduling, staffing, communication, and production advance tools. Leading up to an event, our Event and Production Managers advance all event-related instructions to cruise lines, resorts, and venues worldwide and keep all parties informed. The transportation and manifesting of gear, instruments and goods can all be coordinated by our Logistics team. This dedicated team will help procure merchandise, gifts, banners, various promotional items and a full suite of guest communication tools. Sixthman's years of experience advancing and executing events ensures a seamless execution for any partner.
Our team is experienced in connecting even the most niche of fans with brands while promoting sponsorships via digital channels and preparing all on-site needs for sponsorship activations.
Our merchandise team advises on best practices on which items to order and in what quantities.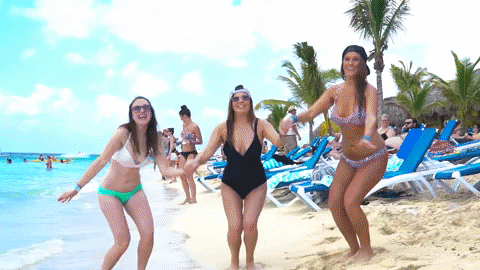 Post Event
Our financial team can provide a final in-depth financial analysis of the entire event from launch, through the sales cycle and on site at the end of the event or festival. This analysis can showcase what works and what to avoid as preparations for the next festival or event begin.
We assess guest and purchaser experiences through in-depth, customizable surveys, polls, and focus groups and utilize these insights as we prepare for the next festival, event or sale.
Don't just take it from us
"Working with Sixthman for the past 10 years has helped grow KISS's business. Sixthman is able to take any idea and bring it to life which makes them a great partner."
– Doc McGhee | KISS Manager
Ready to rock?
Contact Us
1-877-749-8462